An iconic Calgary venue with heritage dating back to the early 1900s has been restored and revived with the help of a sound system by PK Sound.
PK had the pleasure of adding the finishing touches to the restoration of the King Edward Hotel, otherwise known as the "King Eddy" - a historic music venue that gained fame and notoriety as a blues bar in the 1980s. Originally opened in 1905, the King Edward Hotel and bar became known not only as "Calgary's home of the blues," but also as a live music venue that welcomed music greats from across Canada and the United States. With former acts such as Buddy Guy and Pinetop Perkins to Canadian legend Tom Cochrane, The King Eddy has undoubtedly influenced music history. Now, after much anticipation, this historic building houses The Rolling Stones Mobile Studio and is ready to return to the Canadian music scene.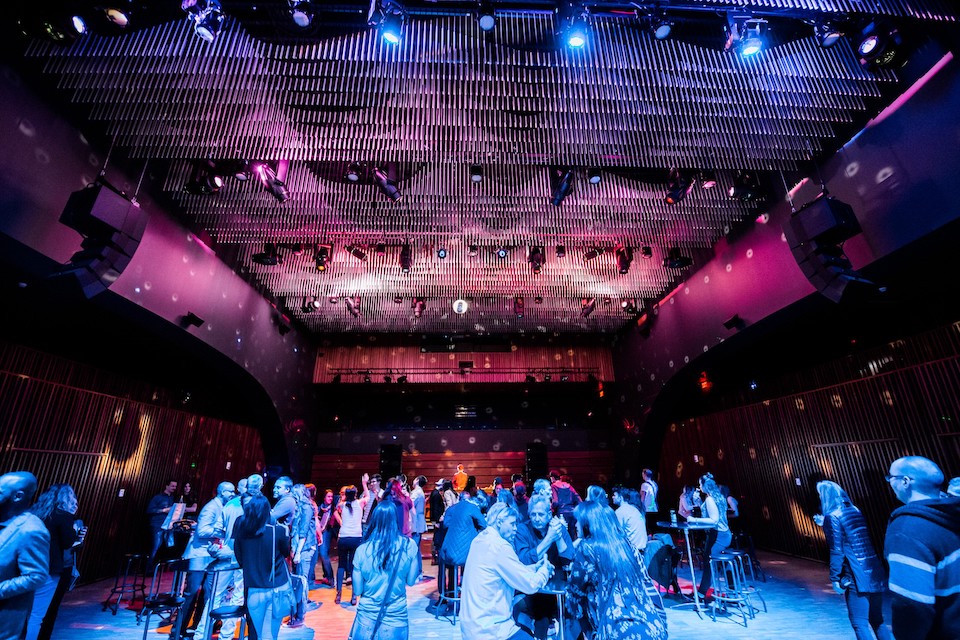 PK Sound partnered with the National Music Centre (NMC) to bring music back to The King Eddy. NMC is another proud Calgary-based music organization that recently opened up Studio Bell, a jaw-dropping museum and performance space located in Calgary's rapidly expanding East Village. Studio Bell is the first physical home for the Canadian Music Hall of Fame and represents the annual inductee in a special exhibit each year. The King Eddy was acquired by NMC in 2013 and is now a part of Studio Bell's west block.
This will not be the first time PK Sound has supplied their famous loudspeakers for NMC; PK has also been involved in After Hours', an event series launched in March of 2017 that transforms Studio Bell into crowd-gathering parties. The event includes live DJs providing music through the power of PK, which circulates through Studio Bell's five floors of exhibitions, games, and dance floors.
Adam Fox, NMC's Director of Programs, stated that, "After Hours has exceeded all expectations, serving thousands of guests during our spring season. We're looking forward to our fall edition" - for which PK will be providing loudspeakers as well.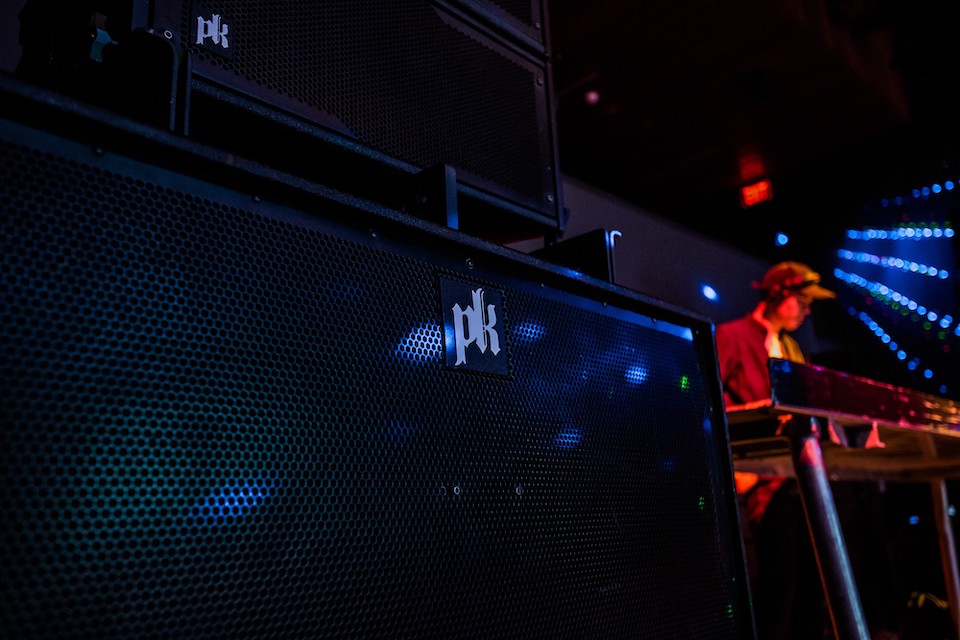 The historic nature of the King Eddy presented some technical challenges. For example, the metal decking that composes the ceiling required the system design team to add supports to allow the loudspeakers to attach without hazard.
Additionally, the shape of the venue made it difficult to balance loudness and transparency throughout the entire space. To combat this issue, the sound design team utilized PK Sound's Klarity 8 and Klarity 12 multi-purpose loudspeakers, which are designed with a rotatable, 90 x 60 degree constant directivity horn. This ensured even, predictable coverage across the entire listening area of the King Eddy.
The Klarity 8 models were positioned as fills to maintain fullness of the sonic spectrum and to avoid muddiness created by low ceilings and jam-packed crowds. As for the low end of the system, the Klarity 218 offers an extremely tight low frequency extension with multiple user- selectable presets, allowing the subwoofer cabinet to pair perfectly with other Klarity series loudspeakers.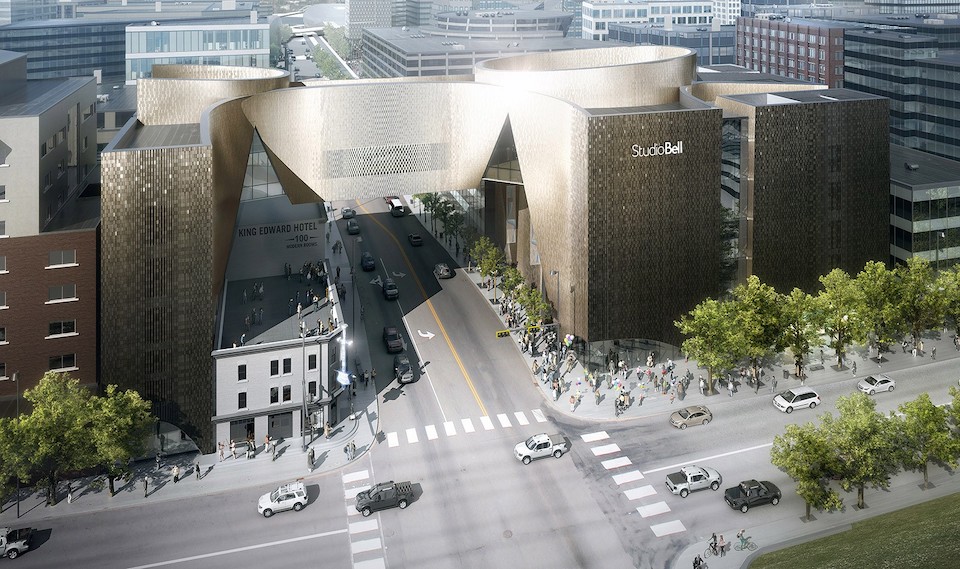 The final result was a sound system composed of three Klarity 12 and six Klarity 8 high-performance loudspeakers; four SW215 compact stage monitors; and three subwoofers consisting of one Klarity 18 and two high output Klarity 218's. NMC's Director of Programs, Adam Fox, was pleased with PK's installation, stating, "The Eddy is an intimate venue, and having a system that can disperse audio to ensure consistency of experience is a real advantage." With all fifteen speakers up and running, The King Eddy will return to its old glory with a sound system that matches its historic prestige.
"PK has been an innovator in sound and we're really pleased with the Klarity system," Fox says in closing.