As one of the top party destinations in the nightlife powerhouse of Guangzhou, China, Catwalk Disco and Club has carved out a reputation for an opulent, over-the-top guest experience. That meant that when its ownership group decided to open a sister venue dubbed Catwalk+ in August 2021, they needed to raise their own bar and set a new standard for evening entertainment in the city.
Subsequently, the team behind Catwalk+ turned to PK Sound and its exclusive Chinese distributor, Polar Audio, to elevate the experience in its main hall.
"As the number one nightclub in Guangzhou and a destination for international performers and partygoers, we need to offer a world-class experience unlike any other," comments revered club designer Mr. Cheng Jiheng on behalf of owners Guangdong Haiwo Cultural Development Group. "PK Sound's Trinity series is a global leader when it comes to innovative and impactful audio technologies, which we're proud to now offer to our patrons in the brand-new Catwalk+."
As a staple of DJMag's annual list of the world's Top 100 Clubs, rising to #62 in 2021, Catwalk attracts more than its share of international headliners in addition to an impressive roster of domestic talent. The new Trinity series solution from PK Sound in Catwalk+, which boasts a wider variety of featured music, ensures that every visiting performer can deliver the full impact of their show.
The system is anchored by PK Sound's Trinity Install and T10 Install line source elements, which offer the tour-proven performance of the company's robotically controlled Trinity Black and T10 modules in sleek, architecturally friendly enclosures. The main left-right arrays flanking the stage comprise four Trinity Installs over four T10 Installs per side, with two smaller arrays of four T10 Installs each serving as delays midway through the hall.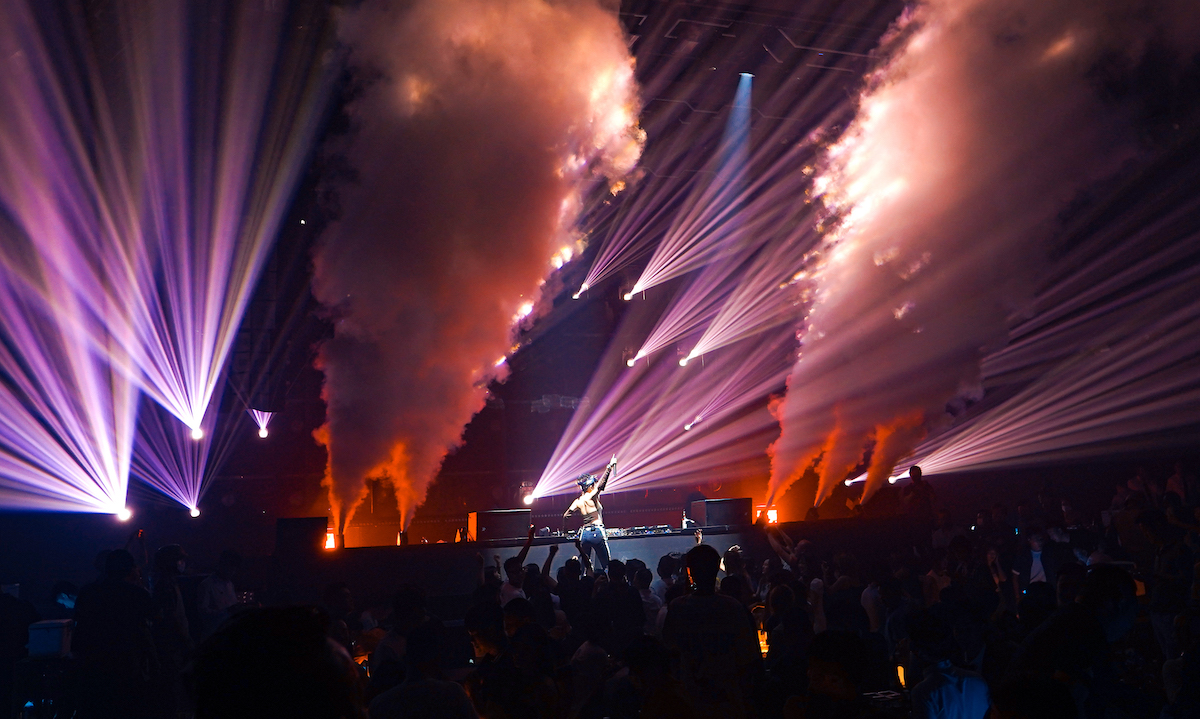 Low-end reinforcement is primarily handled by eight G218 Install and two G30 Install subwoofers, with an additional six CX800 subs strewn throughout the venue for support. A complement of CX215 point-source cabinets and K218 subwoofers comprise monitoring for the DJ booth and supplemental fills for adjacent spaces.
"Catwalk+ is loaded with cutting-edge production technologies to deliver a one-of-a-kind experience, including totally immersive visual effects by some of Asia's most renowned designers," shares Polar Audio's Hawking Yuan. "The audio experience needed to hit that same level, which is why they chose a Trinity Install system from PK Sound. When it comes to clean, clear, and incredibly powerful audio, there's no other option."
"Polar Audio has made impressive inroads with PK Sound in China's still-booming nightlife scene, and their work at Catwalk+ makes it clear why," says Trevor Grenier, Global Partner Support with PK Sound. "Catwalk+'s new Trinity Install system will serve them, their performers, and patrons very well and reinforce their reputation as one of the top nightlife destinations in the world."