The BoomBoomRoom is a lavish new fixture of the thriving nightlife scene in Liuzhou City, China, and the latest addition to the growing club empire of Singapore's Disen Kaine Group.
Looking to make a powerful statement with the extravagant 1,000-capacity nightspot, Disen Kaine invested in a production technologies package featuring a venue-wide PK SOUND audio system sold and installed by Polar Audio, the Canadian manufacturer's exclusive Chinese distributor.
"We pride ourselves on delivering an elite and luxurious nightlife experience across our growing network of clubs, and high-impact audio powered by PK SOUND plays a big part in that at the BoomBoomRoom," comments Disen Kaine Group's Mr. Kane Lin. "Thanks to PK SOUND's technology, we're able to very precisely direct sound to maximize clarity and impact throughout the venue, and the company's reputation for hard-hitting low-end means the club can easily live up to its name."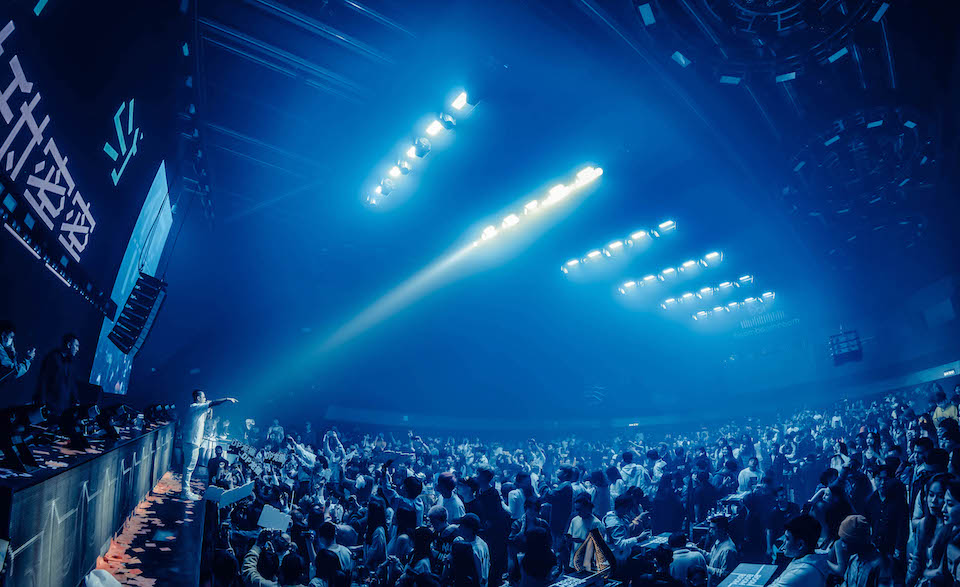 Located in the Guangxi Zhuang Autonomous Region's second-largest city, the BoomBoomRoom spans three floors and, in addition to the spectacular main room, boasts several themed halls and VIP areas to cater to its prestigious clientele. Thanks to its stature, the club has attracted a slew of high-profile performers since opening its doors, including DJ KK, DJ Mei, and Black Fairy.
The expansive new audio system thrilling partygoers is anchored by PK SOUND's T10 Install line source element, which packs the tour-proven performance of the company's robotically controlled Trinity family into sleek, architecturally focused enclosures. The main arrays flanking the stage comprise seven T10 Installs per side, with additional arrays of three elements each serving as rear delays for a total of 20.
The DJ booth features pairs of PK's CX215 point source loudspeakers and Klarity 218 subwoofers for monitoring, with an additional four CX215s at the lip of the stage for front fill.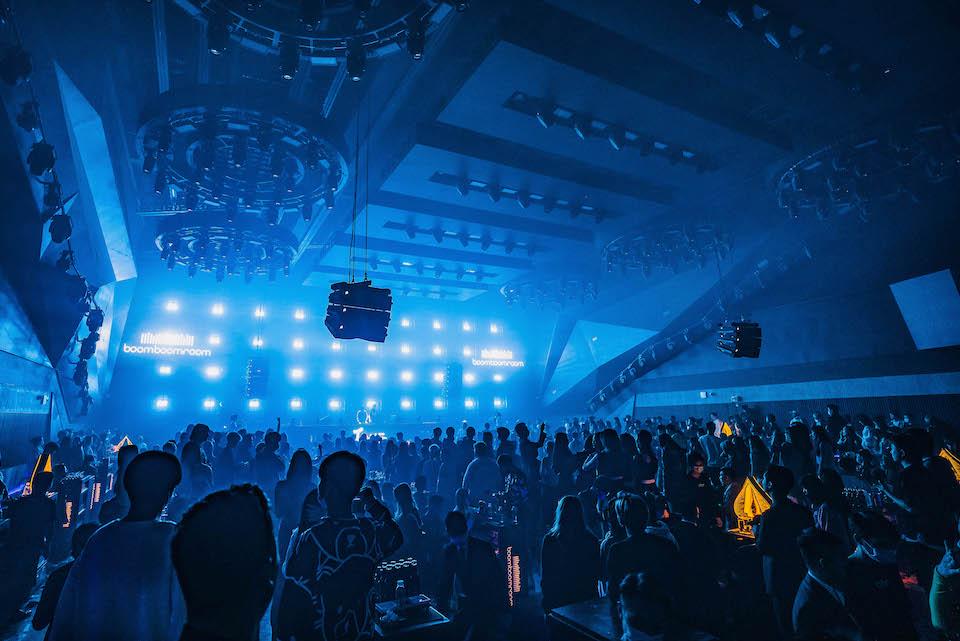 Living up to PK's penchant for unmatched low-frequency reproduction, the system also includes four award-winning Gravity 218 subwoofers beneath the main stage and two boosting the rear delay hangs. Finally, a dozen CX800 subs are strewn throughout the venue for extra punch.
"BoomBoomRoom is our latest successful collaboration with Disen Kaine Group, who insist on a world-class guest experience in every one of their clubs. That's why they demanded PK SOUND," comments Polar Audio's Hawking Yuan. "The Trinity family delivers incredibly clean, clear, and powerful sound and has been drawing top performers and massive crowds out to this one-of-a-kind destination." "It's great having partners like Polar Audio proudly representing the PK brand and collaborating with esteemed companies like Disen Kaine Group to create powerful experiences for music fans," adds Trevor Grenier, Senior Partner Support with PK SOUND. "Their work at the BoomBoomRoom speaks for itself and we look forward to supporting them as they continue to build PK's profile in an increasingly important market."