PK Sound, the robotic line array company, has announced that Woodstock, IL's STS Concert Sound has joined the PK Alliance with an investment in a T10 robotic line source system. Following its debut anchoring STS's sold-out, self-promoted show with rock icons Styx in the fall of 2021, the system has supported deployments of PK Sound's flagship Trinity Black robotic systems for major artists and festivals via the Alliance.
"PK Sound's robotic systems are unlike anything else currently on the market, and as an early adopter of cutting-edge technologies, I was very keen to bring its advanced performance to STS's applications," comments Chuck Spoto, Owner and President of STS Concert Sound and its parent company, Satellite Technology Systems. "In addition to offering unmatched sound and multi-axis coverage control for events that we present ourselves, we're excited to bring the technological advantages of our T10 system and large-format Trinity Black systems from the PK Alliance to event producers and production technology providers throughout our region."
STS Concert Sound's inventory includes 24 T10 medium-format robotic line source elements, 18 of PK Sound's brand new T218 subwoofers, and a PK Cell, which combines power and signal distribution in a scalable, globally standardized touring rack.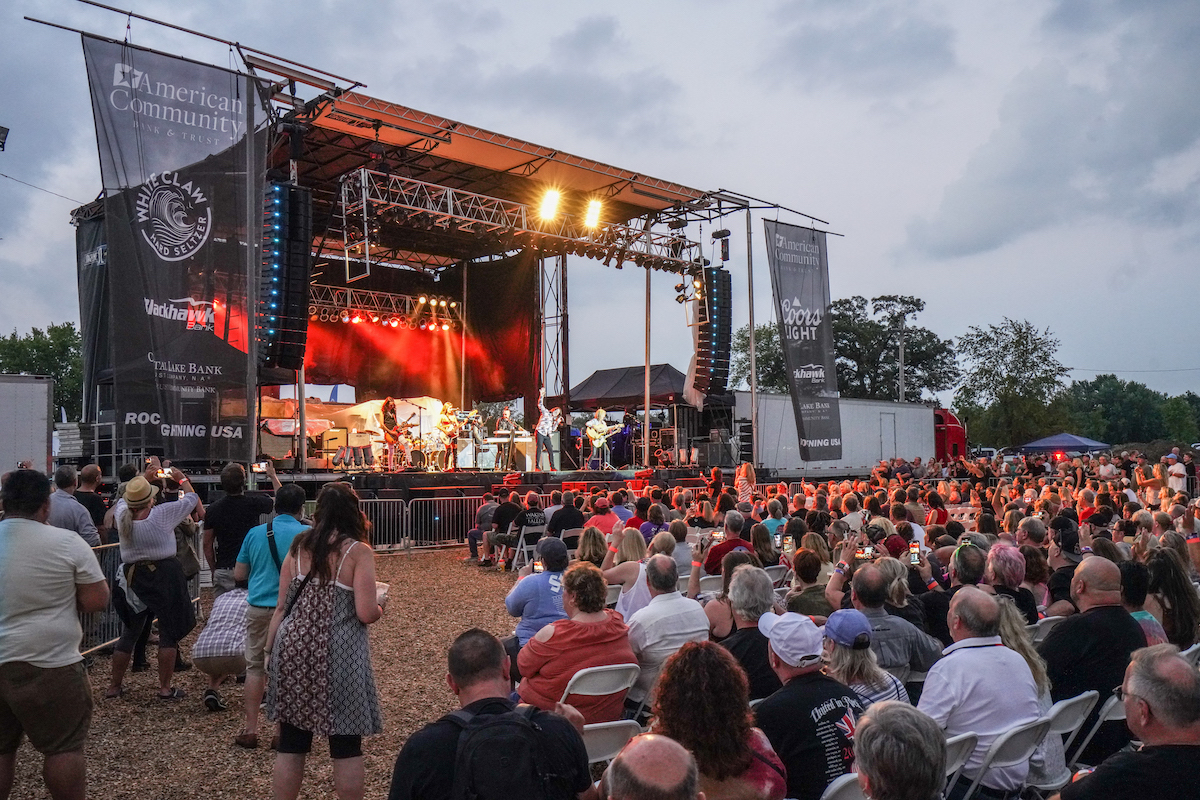 The company wasted little time putting the new system to work as Styx and Boston frontman Tommy DeCarlo took over the McHenry County Fairgrounds in Woodstock for a high-energy engagement in front of a capacity crowd. Spoto notes that the ability to control both vertical and horizontal dispersion in real-time while the system is flown made it easy to maximize the experience for the crowd onsite while significantly limiting noise pollution in the surrounding area.
"We've had a great experience deploying our PK system so far and have a ton of positive comments from fans on our social media pages. Even some of the official reviews of the Styx concert noted how good it sounded, which obviously means a lot to us," Spoto adds. "The team at PK Sound has been very supportive and responsive and we've enjoyed some very successful collaborations with fellow PK Alliance members. Put simply, we're proud to make PK Sound robotic systems available in our area and very excited about the future."
"STS Concert Sound was one of the first PK Alliance partners to take advantage of our expanded system offering, which includes the revamped, all-black T10s along with the new T218 subwoofer and PK Cell touring rack," comments Darryl Ross, Global Applications Support at PK Sound. "Chuck and his team have been invaluable in helping us to introduce these systems to the market and we look forward to more successful collaborations with STS Concert Sound and our growing network of PK Alliance partners."
TOP PHOTO: STS Concert Sound Owner & President Chuck Spoto with PK Sound T10 robotic line source system.
BOTTOM PHOTO: STS Concert Sound's PK Sound T10 system supports Styx & Tommy DeCarlo at Woodstock, IL's McHenry County Fairgrounds by Ken Farver