Ever After Music Festival is widely regarded as one of the biggest and best bass music festivals in all of Canada, and for a second year running, the celebrated festival partnered with PK Sound for their live sound needs.
The Calgary-based company, which partnered with audio production company Soundbox Productions for the festival, was brought on to provide a peerless live sound experience as well as use their Trinity robotic line arrays to help reduce noise complaints from nearby residents. With some of the biggest names in bass music performing at the PK-powered Excalibur Stage, including Snails, Excision, Illenium, Mastadon, and Andy C, 2019 was the year to execute.
PK Sound delivered crisp sound to a bass-heavy line-up with 20 Trinity arrays and an additional 8 delays in total behind the front-of-house tent, all while keeping it focused on the crowd of nearly 30,000 people. In addition to the line arrays, 20 Gravity 218 subwoofers were added to the front as well as 4 Gravity 218s for VIP area to fill out the considerable low-end required by the performers.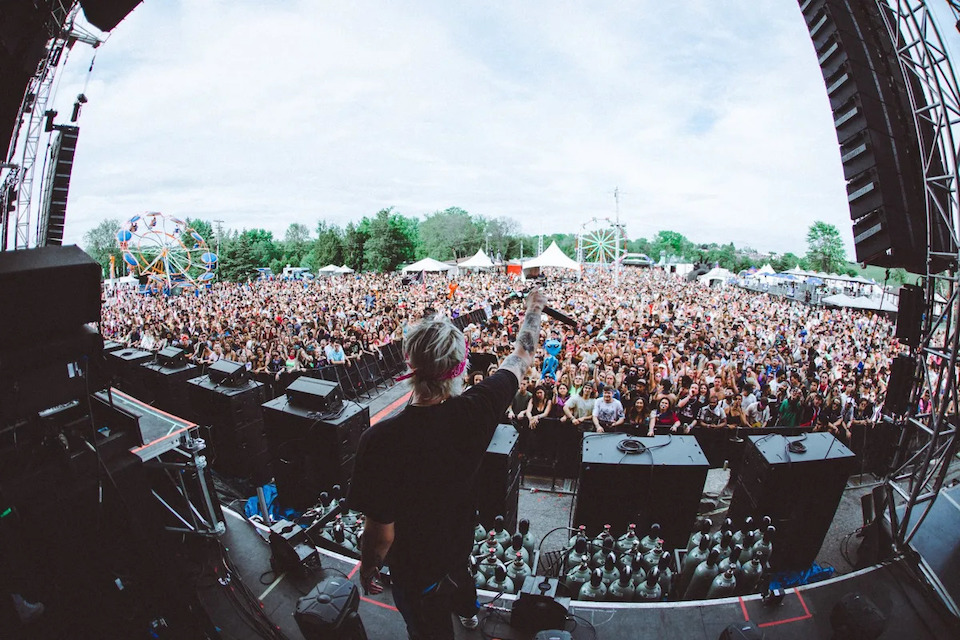 "I've played on PK systems a few times and it sincerely excited me when I found out that I'm going to be using them," explained Australian-based producer Blanke. "They're by far the best systems I've ever used. The low end is full and really gets inside your body unlike anything I've felt from a system before, while keeping the high end from being harsh sounding. Everything feels soft, rounded, yet precise."
"The booth monitors are amazing to perform with as they don't lack any part of the frequency spectrum. You don't get the same sort of ear fatigue as you would on another system, which makes me feel better about my own ear health as well as the audience's. The rig at Ever After was fantastic and playing through a PK system during a performance just feels good. You know the crowd is hearing what they should and that's really comforting as an artist."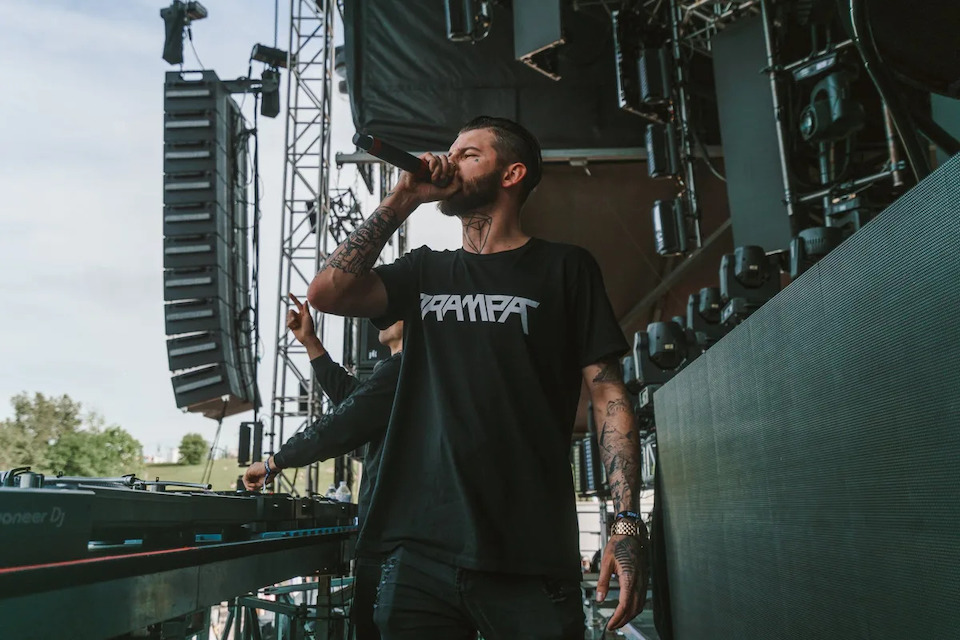 This level of control also allowed PK and Soundbox to ensure that Ever After Festival had the best possible sound containment, ensuring continued friendly relations with Kitchener itself. Production staff from both Soundbox and Ever After worked closely with Kitchener's Director of By-Law Enforcement Gloria MacNeil to keep sound complaints to a minimum, adjusting as needed over the course of the festival.
"Without PK Sound's technology, some of the things we do would be nearly impossible," explains Soundbox Production's Project Manager Kevin Fix. Soundbox Productions ran audio production for Ever After and have partnered with PK Sound on events like this in the past. "Using PK's Kontrol software alongside Trinity, we're able to direct the sound minute by minute if needed. It makes it so easy to adjust on the fly."